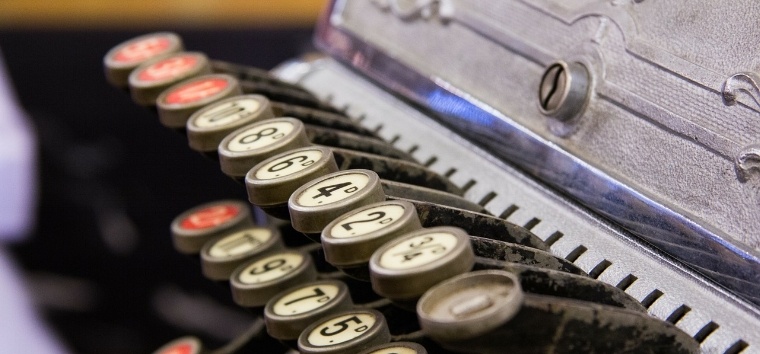 For any business, being able to manage cash flow effectively is paramount. It can be the difference between staying in business and going bust. In fact, a good percentage of businesses that fail are still profitable – they just run out of money!
Here are our seven top tips to improve cash flow management that will have you working smarter instead of harder.
1. Create a cashflow forecast
Create a twelve month forecast to monitor your cash flow. This will allow you to predict your cash flow on monthly basis, including any high and low periods.
Create a list of all your payments over the next year (such as wages, equipment, loan repayments and rent). Then, list the money that will be flowing into the business (for example customer payments). Subtract your payments from your incoming funds to see how much money you will have on hand at any given time.
Mapping out these numbers allows you to better manage your cash flow and plan out any significant spending (new equipment, new staff) so cash flow remains stable.
2. Reduce overheads
Increase your monthly cash flow by reducing unnecessary spending. There are plenty of ways to make your business more cost effective. For example; check you are getting the best deals on finance, insurance, phones and other services.
Make your workplace more energy efficient to save money on power and water bills. Or lease company vehicles instead of purchasing to avoid having your cash tied up in depreciating assets. You can also finance your leased vehicle or equipment.
3. Healthy account management
Good account management is crucial. Decide on clear debtor payment terms from the outset and stick to them. If your payment terms are currently overly generous, consider changing them. For example, from 60 days to 21 days. Send out invoices promptly after you've delivered the goods or provided the service.
For large or ongoing jobs, consider asking for a partial payment up-front, and set progress payments to suit your cash flow cycle.
4.
Prompt debt collection
It can be an uncomfortable job but someone has to chase up debtors to keep the cash flowing in. If you haven't received payment from a client a couple of days after the due date, send a reminder. A couple of days later, follow up with a phone call.
This is not pestering, it is standard business practice and necessary to stay on top of debtors who are slow to pay their accounts.
5. Finance your Equipment
Rather than using cash or your credit card, think about getting a loan to finance your next equipment, car or office furniture purchase. Financing rather than an outright purchase means you don't need to tie up your hard earned business cash in equipment.
A vast range of business equipment can be financed. Applications for equipment finance are usually processed quickly and easily.
6. Consider a business overdraft
A business overdraft can be handy to give you access to extra funds when cover short term shortfalls when cash flow is tight. An overdraft works like a temporary loan and you can borrow as much as you like up to the overdraft limit. Repayment terms are flexible as long as you stay under your overdraft limit.
Business overdrafts may be secured or unsecured depending on your circumstances and the amount of the overdraft.
7. Use technology
A reliable, up to date software accounting program will save you time and work. You can have the flexibility of viewing accounts remotely via laptop, tablet or mobile phone. It is also an effective way to keep track of your cash flow.
Consider more flexible customer payment options. Offering EFTPOS or credit card facilities allows your clients to pay accounts online or over the phone. Making payments simple is money in the bank!