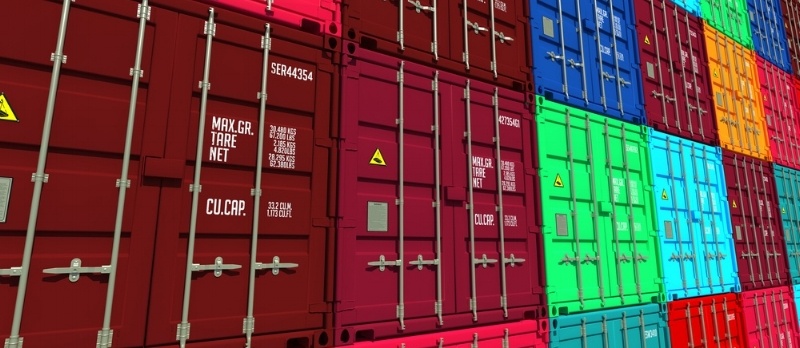 If you're in the business of regularly importing stock to sell on, or exporting to your business customers, you'll probably need some short term finance options.
In order to have a product ready for your customer to purchase, you'll need to invest the cost before you receive payment for it. Fortunately, there are financing options designed to cater for this very process, giving businesses the funds to meet customer demand and continue expanding.
What needs to be in place before accessing short term financing options?
You must be a registered business or company
You'll have excellent credit with no serious defaults
Your buyers have excellent credit
For importers, the goods must usually be pre-sold to your customer with credit terms/repayment plans approved
For exporters, you must be able to accept a Letter of Credit in case the purchaser defaults on the sale of the product at their end
Your finance broker will discuss with you how each potential lender considers your full profile in approving you for finance.
What are some of the options available?
Revolving Line of Credit
This is a flexible option for businesses that need fast access to capital to pay their suppliers, and have short credit terms with their customers.
It can take as little as a week to be approved and is an unsecured financing option. You'll be able to pay your suppliers as per their terms, and then repay the funds when your customer invoice comes through.
A Line of Credit offers some excellent benefits to time poor businesses.
You only apply once, not every time you need funds
You only pay interest on the amount deducted (but have access to the full approved amount)
Low fees and no deposits required
It's a convenient and accessible form of finance for businesses with a fast turnaround
Invoice Factoring
Invoice factoring is essentially a cash advance on an outstanding invoice. You sell the invoice to the factoring company, and they manage the collection of the invoice monies from the customer.
The factoring company will pay out to you between 80-85% of the invoice amount as soon as it's approved for financing, and then the remaining balance after the customer has paid them in full and fees have been deducted.
This is another fast, easily accessible form of short term finance, lasting as long as it takes to for the customer to pay.
The factoring company offers a credit and collections management service, an added bonus for small businesses. If you're a small or medium sized business without a department dedicated to collections, factoring companies include an invoice management option. As opposed to other debtor finance lenders that simply finance the invoice, but leave you to chase it up.
Here are some key attributes of invoice factoring:
Usually has low or no fees
No property or assets required for security
Flexible options without lock in contracts available
Approval times are quick and funding can be provided in as little as a day
This option would suit small and medium sized businesses who need access to fast funding to import goods, don't have the manpower to chase up customers for payment, and need improved cash flow.
Working Capital Loan
There are a few types of Working Capital Loans to choose from, and it will depend on the individual requirements of the business. Simply put, the working capital of your business is the total value of your assets minus your liabilities.
This amount will determine how much you are eligible to borrow. This loan is designed to help you manage your day to day running costs, inclusive of paying your suppliers, the cost of exporting/importing goods, and paying employee wages.
This financing can help when your business experiences regular cash flow issues due to fluctuations in income.
The loan can be unsecured
Does not need to be tied to accounts receivables (like factoring or debtor financing)
Great short-term option for businesses that need fast funds to cover seasonal shortfalls
Flexible options
Final thoughts
With the relatively fast turnaround of importing and exporting goods these days, it's important businesses are not stifled by a lack of capital. Continuing to meet demand and pursue growth opportunities is vital for businesses to stay competitive.
If you regularly experience cash flow issues while meeting the demands of your suppliers and customers, speak with your finance broker about the short-term financing options available to your business.