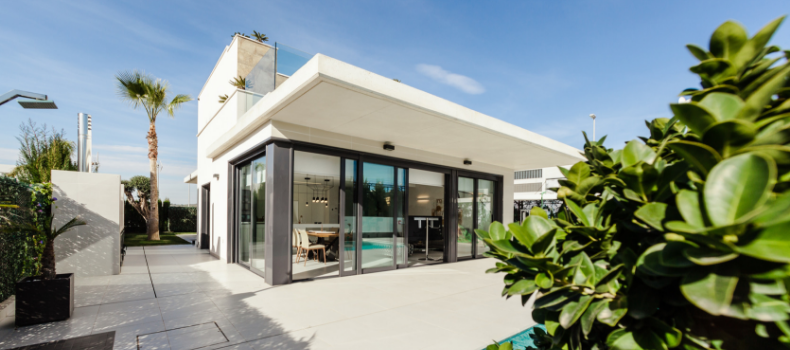 Buying a home is usually one of the biggest investments you'll make in your lifetime, so you want to make sure you get it right. It's easy to fall in love with a property and buy with your heart, but it's just as important (if not more) to buy with your head. Here are some simple tips to keep in mind when you're hunting for your next property.
Research the Area
What's the surrounding area like – is it the sort of place you want to live? Consider if you're looking for an established area or are you looking for an up and coming suburb.
Does the area have access to the services and facilities you need? Is the school catchment area important to you? Check out proximity to local shops and other amenities such as public libraries, parks and other community facilities. Consider whether you need access to public transport or easy connection to freeways or main roads.
Research the sold prices for the area and work out how the property compares. Is it priced accordingly?
Even if you are familiar with the area, look again with a critical eye.
Find out about Future Development
Find out about planned and potential future development in the area. Look around to see what's happening on the ground and check with the local Council about planned and potential development (existing zoning and potential planning changes).
Think about whether any development will have positive or negative affects. Consider whether it will have an impact on property values as well as your enjoyment of the area.
Construction might mean noise and traffic problems in the short term but could add value to the area if the development is a new community facility or signifies the gentrification of the area. Access to a new road, freeway or rail line could improve the value of the area by making it more accessible to the city, for example. But you probably don't want one built at your back fence! If the land next door is earmarked for a high rise development consider if this would influence your decision to buy.
Check out the neighbours
Introduce yourself, have a chat and get their views on the area and street. Look at the surrounding properties, are they well kept?
Bear in mind that you'll probably be living next to your neighbours for quite some time so it's worth checking them out before you buy. It's not failsafe but look for any red flags. A bad neighbour can really impact your quality of life.
Inspect the property at different times and days
Check the property at different times of the day. A house that's quiet during some of the day might be noisy at other times. Ask yourself if it's near a school, are the roads be congested at school drop off and pick up time? Is it a rat run at peak hours? Is it near near a pub that's rowdy at night? Or do the neighbours next door have parties every night and sleep all day?
Is the layout right?
Consider the floorplan of the home – does it flow the way you want and will it suit your lifestyle? Do you need to have the bedrooms together, for example if you have small children. Or would you prefer them more separated, if you have teenagers perhaps? Are you ok with bedrooms coming directly off a living area?
Does the home have the right number of rooms? Are you thinking about adding to your family? Are you about to become an empty nester? Think about your current and future needs for space and determine how the house meets these.
Are the rooms the right size? If the house is empty think about where furniture would be placed – is there enough room and are there any awkward spaces? Will you be able to you walk around the furniture easily? Also, don't be misled by staging. Look closely and see if it gives anything away. For example, has the room been staged with a 2 seater sofa because that's all that'll fit in the room? Will that work if you are a family of 6? Look past the lovely vases and rugs (they won't be staying) and look at the size and flow of the rooms and the condition of the walls and floor instead.
Also check if there are enough power points, and if they are in the right locations.
Look for Natural Light
Is there enough natural light at different times during the day / year? Are the windows placed well (they can be expensive to move or increase)? What's the lot orientation like? This can affect the amount of natural light as well as the amount of mechanical heating and cooling required.
Storage space!
This is often overlooked at home viewings. Think about how much storage space you need for your stuff. Does the house have enough? If not what will the cost be to add sufficient storage? And is there space to add storage?
Is there Enough Parking
How many cars do you have? Have you a teenager that will soon be driving? Is parking undercover or on a driveway, or will you have to rely on street parking? Do you need to park any other vehicles – boat or caravan? You'll should also check if there are any parking restrictions or by-laws with the local authority.
Is the Garden Big/Small enough?
Consider how much garden you need and how much you can handle. Your need for outdoor space may be very different depending on your stage of life and lifestyle. Think about what will influence this – do you have young kids, older kids, are you living by yourself, is the house near a public park, are you away a lot, do you have a pet, how much will it cost to maintain, do you have time to garden?
The terrain and layout of the garden should also be taken into account and big is not necessarily better. A large terraced garden is probably not suitable to a young family that needs space to kick a football. Whereas a smaller flat grassed garden may be just enough.
Consider Renovation Costs
Will you want to renovate? Think about how much will this cost. Give particular consideration to the kitchen and bathrooms because adding or renovating these areas is expensive. If you're looking to renovate get an estimate from a builder so you have an idea of what it could cost, and offer accordingly.
Also think about whether the cost of renovations on top of the purchase price would allow you to buy a 'finished' house in the same area for a similar price.
Building and Other Restrictions
Check if there are any zoning, building or other restrictions that may curb your use of the land. For example, regulations that limit the amount of floorspace may mean you can't extend the property, or a height limit may prevent you adding a second storey.
Check whether there are any easements which may impede your use of the property. For example, an easement for a water main may prevents building within a certain distance, or a public right of way may grant public access through your land.
Consider Ongoing Costs
As well as the cost involved in the purchase of the property, consider the ongoing cost. Make sure you are aware of costs of maintenance, insurance, rates and utilities.
Get a Property Report
Check the integrity of the building structure and how it's been maintained. Look for any water damage, sagging ceilings, rusted or damaged downpipes, large cracks in the wall, mould and for evidence of pests and termites. Look for any signs of drainage issues. Check the wiring.
Make sure that any additions are legal (have been approved) and are to Code. You might also want to check the hot water system and air con / heating. Will the system have enough capacity for your family? Is the heating / cooling sufficient. Likewise check the pipes and water pressure.
Get your own property report and pest inspections independent of the seller to check all of this and more.