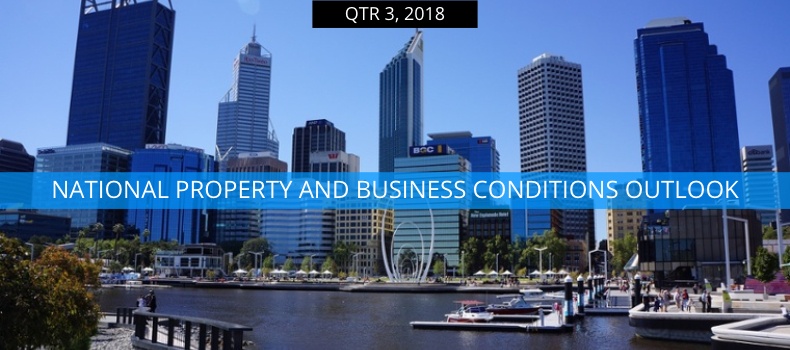 How are Australia's states and territories performing?
Each quarter our friends at CommSec attempt to find out by analysing eight key indicators: economic growth; retail spending; equipment investment; unemployment; construction work done; population growth; housing finance and dwelling commencements.
Here's a snapshot of their latest July 2018 report: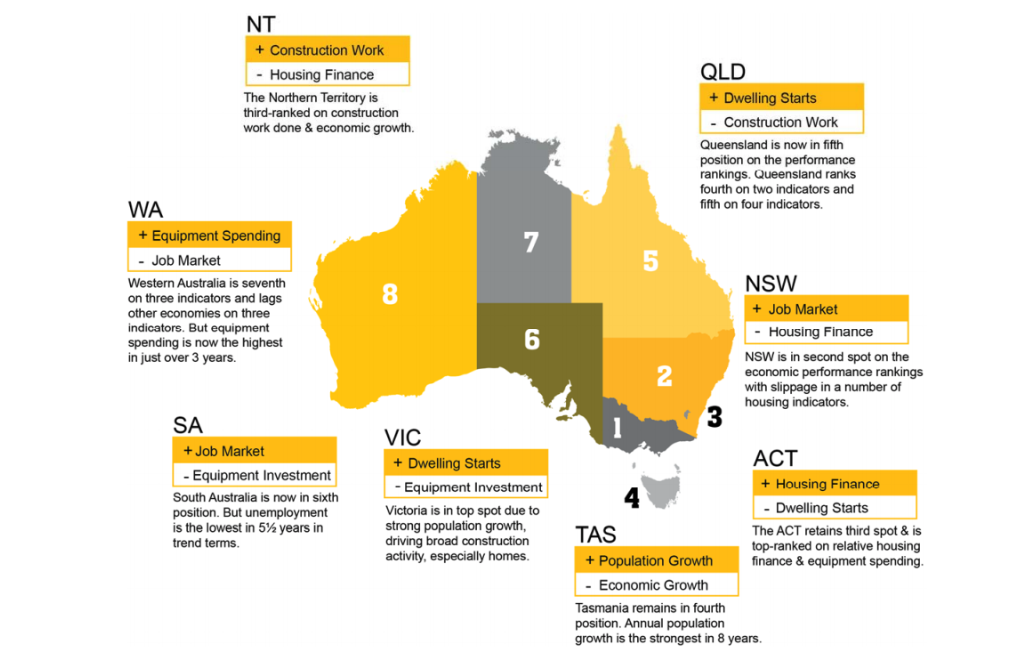 Source: Commsec

Victoria is now at the top of the economic performance rankings. Victoria ranks first on economic growth, dwelling starts and construction work done.
NSW is second on the overall economic performance rankings but still holds top spot for retail spending and the relative performance on unemployment.
The ACT has held on to third spot on the rankings. The ACT is top-ranked on relative housing finance and equipment spending and second-ranked on population growth and unemployment.
Tasmania has held on to fourth position on the economic performance rankings and it can be broadly grouped with the ACT. Tasmania is ranked first on the relative position on population growth, a position that is driving strength in home building.
Queensland is now in fifth position on the performance rankings ahead of South Australia but there is little to separate the two economies. Queensland ranks fourth on two indicators and fifth on four indicators.
South Australia is now in sixth position. But unemployment is the lowest in 5½ years in trend terms.
The Northern Territory retains its seventh position on the economic performance rankings and can be broadly grouped with Western Australia. Both are facing challenges with the transition of resource projects moving from the production to the export phase. The Northern Territory is third-ranked on construction work done and economic growth. But it lags all other states and territories on four of the indicators. The good news is that employment is growing again in annual terms.
Western Australia is seventh on three indicators and lags other economies on three indicators. But equipment spending is now the highest in just over three years.
Irrespective of what the economists think, if your business is experiencing growing pains then have a chat with your Finance Broker to get some advice on what forms of funding might be possible to help with your expansion.