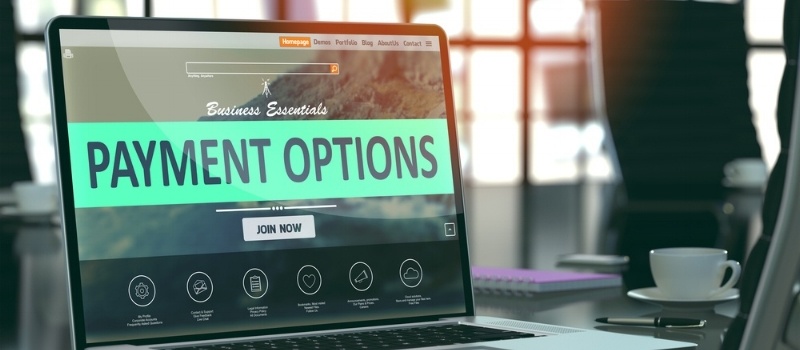 There are now a variety of companies that provide Professional Fee Funding (PFF) lending services to businesses. This is a fantastic option for businesses and sole traders that have a large customer base, need consistent cash flow, and don't have the time or resources to chase up debtors.
What exactly is Professional Fee Funding?
PFF is an extra payment option for the clients of professional service businesses or sole traders. This option is provided to the client by a PFF finance lender. The PFF lender will pay you your invoice in full within a few business days, and subsequently manage payment directly with your client.
Monthly direct debit payments are the preferred payment method by lenders. By engaging a PFF lender, you can offer your clients this payment option, but still receive payment in full and on time.
This system provides your clients with some real benefits:
They will be able to access this repayment option for up to 12 months, a more budget friendly option

They won't have debt collection agencies chasing them for payment, making it a far less stressful purchase

They can access more of your services, as this extended repayment option can increase affordability

They might be able to deduct the interest at tax time
By partnering with a PFF company, you or your business will receive the invoice paid in full on time, and the client will pay directly to them in the arranged instalments.
The lender will typically want recourse from your business to guarantee your client repays the loan.
Who is this service for?
If you offer your clients a professional service, are an accountant, a lawyer, or a consultant working as an individual or within a firm, PFF can be the cash flow solution for your business.
How does this benefit you?
1. Receive Payment Now
Instead of waiting for clients to pay you over extended invoice terms, you receive your payment straight away from the PFF company.
The lender will set up a loan with your client which will be used to pay the full amount of your invoice. Thereafter the lender will receive monthly payments from your client. These payments do factor in an interest rate cost.
2. Increase Your Income
Because clients have more payment options with PFF, you can appeal to a wider demographic.
Many potential clients might have avoided accessing your services because they didn't previously have the means to offer full upfront payment. They might also be able to access more of what you have to offer, rather than what they could afford with a single payment.
More payment options with longer repayment terms, means more clients for you, and more services you can offer each of them.
This means no chasing up debtors and no contacting collections agencies to chase clients for you. Should the client default on their repayment arrangement with the PFF company, the lender will firstly seek to recover the outstanding loan from the borrower. If this is unsuccessful then your business will be asked to repay the outstanding loan balance.
3. Keep Growing as a Business
Not only can you increase your client base using PFF, but you can now access the cash flow you need to keep expanding.
Because you're not waiting around to be paid, you can invest in new marketing strategies, expand your offerings, and take on more employees to meet any increased demand.
4. Client Relationships
By offering clients payment options, your chances of improving rapport and subsequently word of mouth advertising is increased.
When you are constantly chasing up a client for payment, it's difficult to build a good relationship with them, offer them any future discounts, or even gain their business a second time.
Maintaining good relationships with your clients is important for repeat business and referral business. When you have access to cash flow you are able to improve the quality of the service you provide, increase the range of services, offer incentives for referred business, and discounts for returning clients.
Final thoughts
How might a PFF company help you with your debtors and your cash flow? If you find you are dedicating too much time and energy to debtors who don't pay on time, this might be the solution to give you back control.
Your broker will be able to help you determine which funding company has the right options to help your business grow and remain competitive.