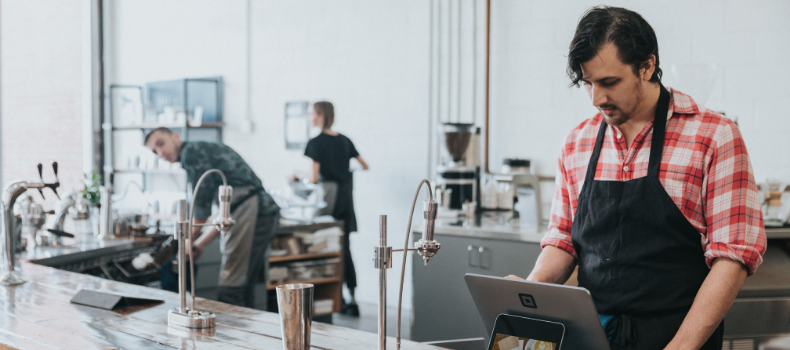 Westminster National Finance broker Brian O'Keefe provides an insight into the most popular forms of long & short term finance available for business owners.

What's the difference between debt finance and equity finance?
Debt finance really is about any amount of money you borrow that has to be repaid. It could be from a bank, it could be from one of your mates or it could be from a family member. Fundamentally the difference between debt and equity is that the debt needs to be repaid over time (it could be one year or it might be thirty years). Equity finance is where you put your own money into the business and you are prepared to invest that in there for the long term to achieve a return on that equity.
Types of short term business finance:
Bank overdraft and working capital finance
Short term business finance, traditionally, has been an overdraft. This is a bank type facility made available to businesses, usually not without having security through property or other assets. However, there's been a growth in the market to what we call working capital finance, loosely termed it's replacing overdrafts. Working capital finance can be in the form of an overdraft or a short term loan, that is, less than twelve months. It can be secured or unsecured. Secured means there is usually commercial or residential property backing it, unsecured means that it's against the business or it is unsecured with a director's guarantee.
Trade finance
Trade finance can be termed as finance used to purchase plant, equipment, inventory or materials for use in your business. Items can be sourced from overseas or domestically and the terms of trade finance can range from 30 up to 150 days. For a lot of small to medium-size businesses, it's a really positive way to secure those materials that you would normally have to pay cash for. There are also lenders out there that will provide you terms up to 150 days.
Types of long term business finance:
How 'long' is long term business finance
Again just to differentiate between long term and short term. Long term, is really anything from one year out. Many banks, particularly for trading businesses, small to medium-sized won't really extend terms beyond 10 years. But if you're looking to buy commercial premises or a similar asset they may stretch it out to 15 – 25 years and that eases cash flow in making payments through that term.
Term loan
By its very nature, it's a loan that you have an extended-term to repay, it can extend from 3 – 10 years for most businesses. It means that you have to pay interest and also the principal back in that defined period. Term loans can be provided sometimes initially on an interest-only basis for a period of time to smooth out your cash flows. But ultimately the lender will want repayment over the term of the facility.
Asset finance
It's really just long term finance to purchase that new truck or new work ute, for example. It could also be for upgrading from old school energy to a new solar and battery installation. Or it could be upgrading that production line that has been breaking down a lot in the last 12 months that has been costing you a lot of money.
Final thoughts
Final thoughts, relevant to a business owner in that small to medium-sized space – fundamentally, you want to focus on running your business. To generate more sales revenue and keeping your costs at a minimum to gain a strong cash flow on a monthly basis. That's where your best placed to continue your endeavours. A broker will work with you to research the best possible solution for that next stage of your business whether it's growth capital you're seeking, finance for a new factory, a new truck or a range of assets that you might need in your business.