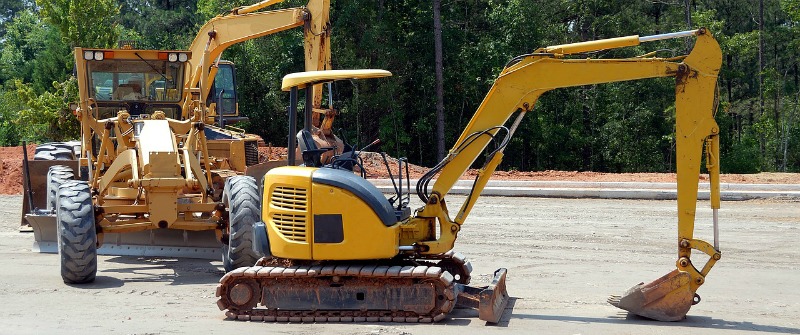 Almost every small business relies on some form of key equipment to keep the business going. It may be a car, truck, photocopier, harvester, forklift, crane or portable refrigeration unit. However, many business owners don't realise that things like computers, office equipment and even your office fit-out can be funded with equipment finance. As well as funding that piece of critical equipment, financing rather than an outright purchase of equipment can ease the strain on cash flow. It is possible to get equipment finance approved from as little as $5,000.
3 requirements to get equipment finance approved
It's easy to access finance for equipment under $55,000 (up to $150,000 for cars) from mainstream lenders. Here are some helpful guidelines:
Established ABN (depending on asset). If you've been successfully trading for a year or more getting equipment finance is usually easier. Lenders want to see that you've been operating a stable business for a minimum period of time. The lowest interest rates can be accessed when you have been trading for at least two years.
Have a clear credit file. Having a clear credit file indicates low risk to the bank and helps to pave the way for the bank to approve your equipment finance. There are other avenues for finance if you have had an occassional credit 'issue'.
Property ownership. Having asset backing in the form of a home or other property equity assists with securing quick approval. There are also lenders that will finance equipment even when your don't own property as not everyone has property ownership ambitions.
Fast Approval Times
Compared with property finance, equipment finance applications have a reletively fast turnaround.
With the above three requirements locked away, there is little or no further financial analysis involved and approval often occurs within 24 hours. What's more, most banks offer very competitive rates for equipment finance.
Finding the right Equipment Finance Provider
Providing equipment finance for assets such as a truck, ute, crane or forklift is standard for most lenders. However, it may not be the same for some specialist equipment – for example dental chairs or horse floats. Always talk first to an experienced equipment finance broker to ensure you're getting the right deal from the right finance provider.
Final thought
As with every finance deal, things are decided on a case by case basis. Finance can be arranged for almost any type of commercial purpose asset no matter what its age. Finance can even be arranged for private sales transactions. For the most part equipment finance applications are usually settled quickly so you can get on with business and use your new or replacement asset to generate more income.