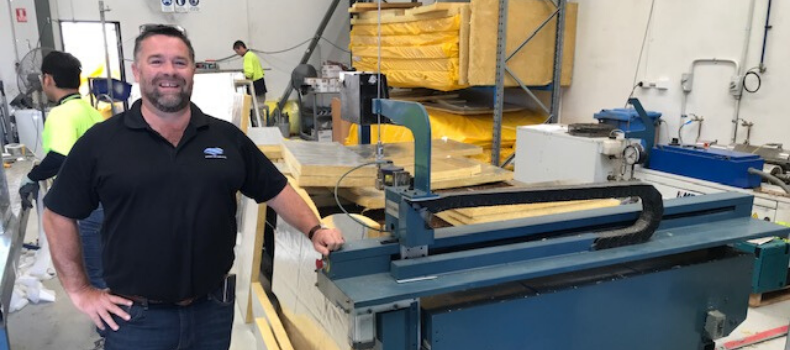 Ocean Air Services is a Wangara based business that designs, installs and maintains air conditioning systems for commercial properties, apartments and offices. The business was formed in 2013 by a group of people who have 96 years of combined industry experience in air conditioning and mechanical services.
They are a small, flexible company able to provide bespoke design services for clients when required. Services include:
In-house duct fabrication workshop
In-house drafting and design including full BIM capability
Directly employed resources for installation works
Directly employed labour resources for pipework installations
In-house sheet metal fabrication facilities including MIG welding and stainless steel fabrication.
The Issue
For Ocean Air Services, sourcing insulated metal ducting was a bit of a headache and a major expense. They experienced supply delays for ducting during busy periods, and then had to modify the ducting to suit their own designs.
To get over these obstacles, director, Rob Fox, decided to develop a manufacturing operation so the company could make its own ducting.
Westminster's Equipment Finance Solution
Stephen Heath arranged used equipment finance for his long term client Ocean Air Services on a variety of equipment for the business including:
a press brake
bender
laser and
waterjet cutting machines.
Rob was able to buy some of the equipment privately at a significant discount in price, and Westminster was able to arrange finance on both the private sale and dealer supplied equipment.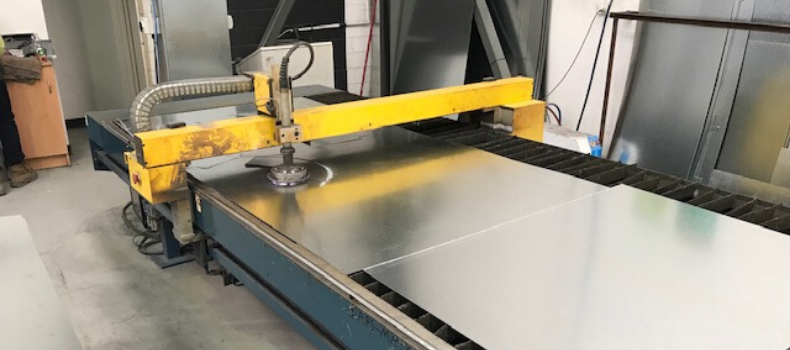 The Process
With private sales on certain assets, like vehicles, it is common for Westminster National to get a pre-approval for a client. However, with more specialised equipment, like that needed by Ocean Air Services, the client found the equipment and negotiated a purchase price first.
Westminster then submitted the used equipment finance application and provided commentary and sales evidence to the lender to verify the value of the equipment. When the lender approved the loan, Westminster contacted the vendor, arranged invoicing and cleared title flow.
Westminster also inspected and photographed the privately purchased equipment to verify the serial numbers and condition (this is an approval condition of all lenders).
What Type of Equipment Financing was Used?
Chattel mortgage equipment finance was used in this instance. This is the most common form of equipment finance. Most SME, sole traders and partnerships use this type of finance.
What are the benefits of this particular finance type?
A chattel mortgage:
Allows the customer to immediately claim back the GST component of the invoice and claim depreciation and interest on the assets
Gives flexible terms, residuals and options to include extras
Doesn't jam your cash flow
Has lower interest rates as the loan is secured against the equipment
The outcome for Ocean Air Services
The business now has the ability to manufacture its own ducting to its own specifications. This means that it can:
Avoid supply delays
Eliminate wastage
Significantly lower their overall costs
How a broker can help with used equipment finance
Westminster National Finance is able to finance used equipment – from private sellers and through equipment suppliers – and document on one loan.
If you think you can't get finance for second hand goods, used equipment and/or for a private sale – think again. A finance broker can open up a whole lot of opportunities for your business. They can help you get the equipment you need to expand and diversify at a lower cost than buying new or from a dealer.
If you'd like to find out more about how a broker can assist in securing used equipment finance for your next asset purchase please get in touch with us today.