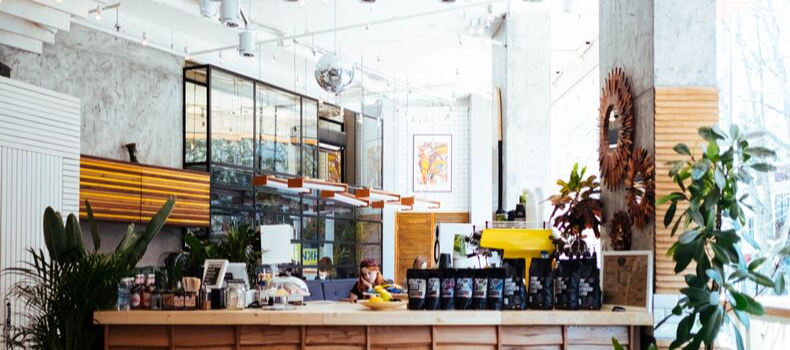 Starting your own small business is exciting and challenging. But if you've never set one up before it can be slightly overwhelming. In this article we walk you through the steps involved in starting a small business and how to finance a small business start-up.
First steps to starting a business
Is your business idea viable? Do your market research on the industry, assess the competition and survey potential customers. Writing a comprehensive business plan is also advisable, especially if you're looking to secure funding.
Decide early on what your business structure will be. This will have tax implications down the track so you need to choose a structure that best suits your business.
Know your legal obligations including, what licences, registration, taxes and insurance you need to set up. An accountant, lawyer and reliable advisors are people you need on your support team, and can help keep your fledgling business on track.
Understanding how to source and set up small business finance is crucial, and we'll look in more detail at this below. Lastly, marketing is an important part of running a small business and one that shouldn't be overlooked. What are the best ways of getting your business noticed?
Sourcing finance
Knowing how to source finance can make or break your small business. You don't want to be struggling for capital from the get-go. Here are some of the most common ways to source small business finance for a start-up.
Yourself
It's your business so it makes sense that you'll be willing to put your own risk money into the deal. Cash savings or redrawing home loan funds are two ways you can access capital for a start-up business.
Borrow from family or friends
If they believe in your venture and have ready cash to lend you this is can be a good option for you as the borrower and family with cash to invest. To keep relationships smooth it's a good idea to draw up a loan contract for both parties to sign.
Borrow from the bank or other lender
There are lots of different loan products that can suit your needs for small business finance, depending on how much you need to borrow. For example, an overdraft, credit card or personal loan can give you a quick injection of cash but you need to pay these back quickly or risk high interest rates.
If there are particular fixed business assets you need to buy a business loan or equipment finance loan is a better option as these loans typically have longer repayment periods and lower interest rates than overdrafts and personal loans.
Ideally, it's best to borrow in small increments to establish a positive track record. This allows for a period of time to prove to the lender that you're reliable. It can then make it easier to secure finance in the future.
Here are some tips to structure the application to ensure approval
It's important to include the right documentation in order to ensure loan approval for your start-up business. Essential documentation includes:
1. Financials
Evidence of prior income. Copies of prior year tax returns are often the best. If you (or someone closely affiliated with your new business) doesn't have a financial history, it can be difficult to secure small business finance. A broker can help you assess this at the very early stages of your business planning.
2. Secure future work
Include evidence of guaranteed work or future work contract commitments. In establishing your own business you are no doubt very confident of future work. Tell the lender about this and ideally show it with a binding written arrangement.
Include a work letter from the person or company with which you'll have a contract to carry out work for and outlines the key service and payment terms.
3. Proof of homeownership or wealth creation
Include proof of homeownership or other asset accumulation. Property ownership is the easiest asset to prove wealth creation. It indicates that you've previously demonstrated stable earnings such that someone lent you money to buy a house. Furthermore if you have equity in your home it shows you have financial responsibility and a desire to build wealth.
4. Forward cash flow
Include a forward cash flow based on projections of what you will earn from this business. All start-up lenders will want to know your future plans.
Need small business finance? Talk to a broker
If you're struggling to source small business finance for your start-up, talk to a finance broker. A broker can assist by matching a suitable lender to your business/finance requirements and present you to the lender with the highest chance of approval. You can save time, effort, money, and a lot of frustration by enlisting a broker in your support team.